Hello Hottie!
I would like to introduce you to our new online dot art community!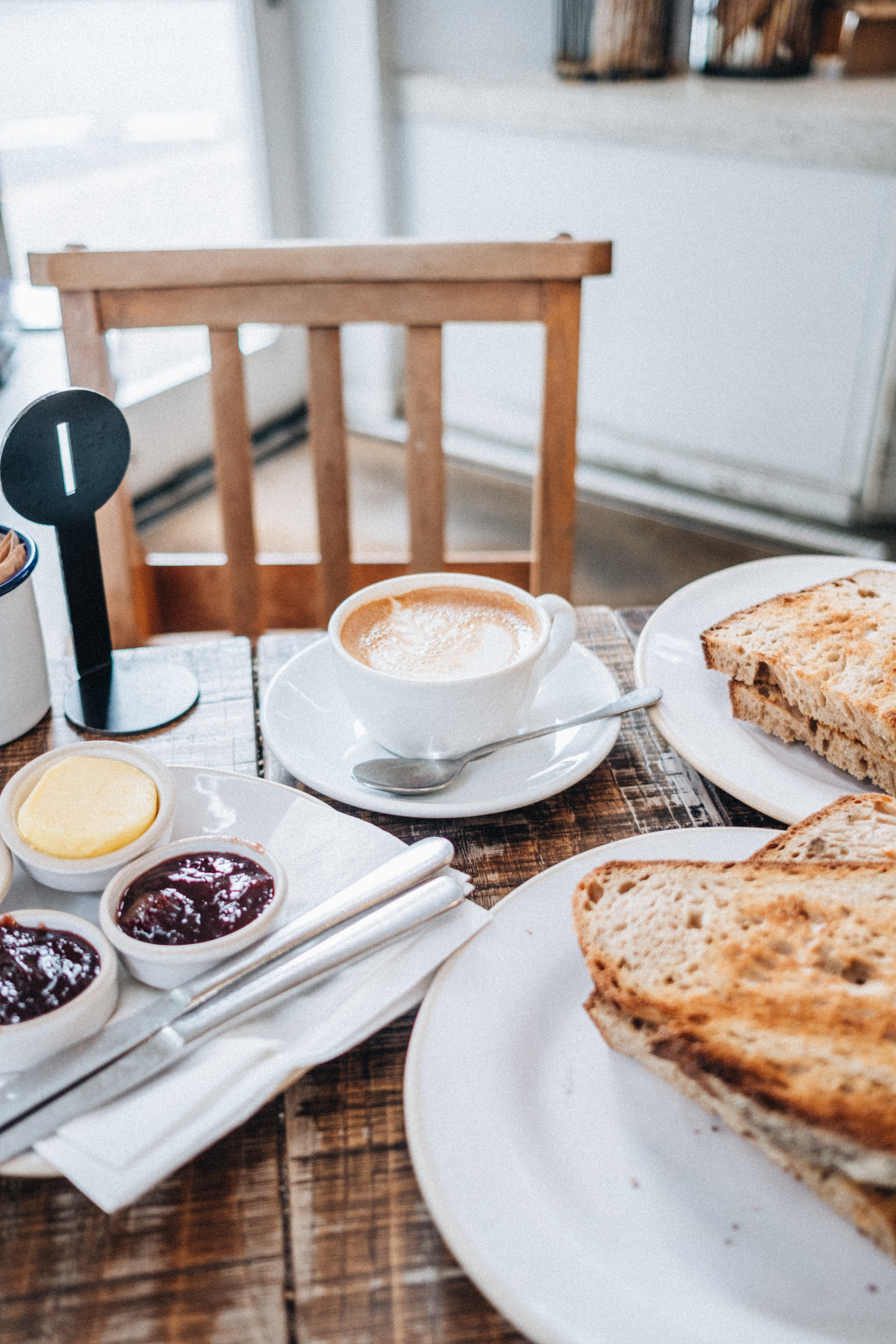 A free mentorship group
Hotties HeArt Hub 


A safe place for you to explore your creative potential, challenge yourself and connect with other like-minded dot artists! 
Monthly inspirational webinars & workshops, including: 
Listen to your Art -
Connecting and aligning with your creation
The Resourceful Dot Artist –
Become a confident, bold, and empowered Hottie!
Photographing Your Art (Camera/Phone) –
Tricks & tips for capturing great shots of your creations
Paint, brushes and tools –
Product reviews & recommendations
Pricing Your Pieces –
Advice for Hotties who sell their art
Mixing Colours –
Learn to create your own unique colours from the paint you already have!
Recommended books, programs & courses
... and more! 
Help out a Hottie –
Give and receive support from fellow Hottie's - to appreciate your creations (and others) from a different perspective, to share your own ideas, tips & tricks in a nurturing & positive environment 
Challenges! Challenges! Challenges! 
Hottie In The Spot Light -
A monthly featured Hottie – to introduce ourselves, share our art journeys and to inspire each other through our trials and tribulations, joys & excitement!
Free Speech Friday Fri-YAY! -
A weekly opportunity for unapologetic self-promotion! This is a dedicated spot for you to share links to your social media pages, online shops and other creative ventures outside of the group.
If you would like to connect with other creative souls from around the globe who are committed to creating, inspiring, and learning together, I invite you to join today!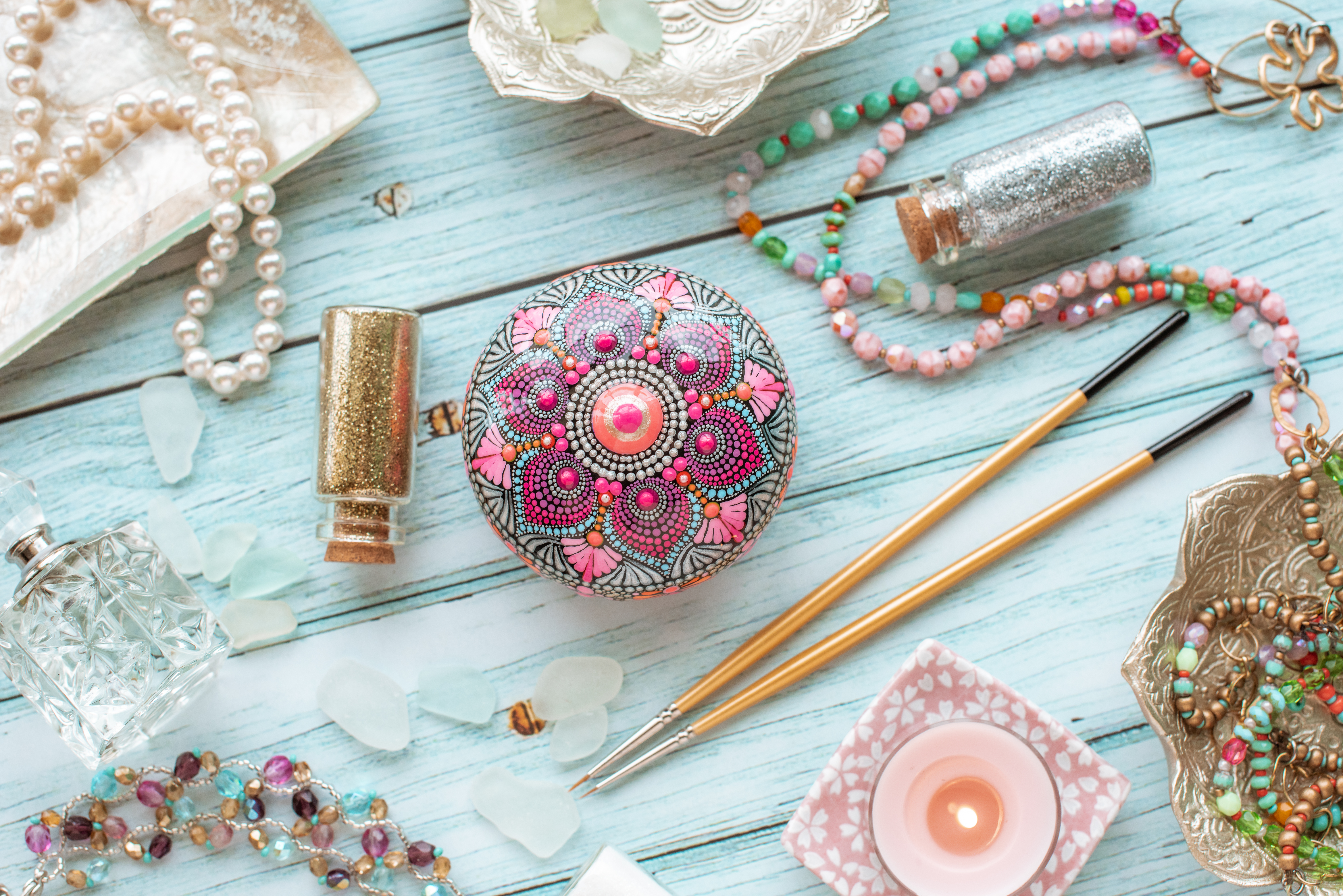 Frequently Asked Questions
Is this a community for brush dotters only? 
No, not at all! Although my teaching methods are based on brush dotting – you are welcome to participate and adapt as you learn with whatever tools or methods that you prefer.
Do I need to be an advanced dot artist to benefit from this group?
Dot artists on every skill level are welcome to join. If you wish to learn brush dotting techniques you would benefit from looking up my "Dots, Swirls & Swooshes" course to gain an understanding of the basics of brush dotting. There are also many other free online tutorials that teach basics using tools and other methods.  
I am really busy with work & family, what if I don't have time to take part in all of the activities?
That's perfectly ok! You can access all of the activities in our facebook group - you participate as little or as much as you like in your own time. 
I am on a tight budget, will I be expected to purchase expensive tools & paints to complete your tutorials?
No – I encourage everyone to use whatever products are available in your particular area & within your budget. I have my staple products that I love and recommend but I also love experimenting and appreciate that not everyone has access to the same supplies – learning to adapt creatively within your means is part of the learning process (& fun!). 
How do I access Hotties HeArt Hub once I register to join?
All of our activity will take place on our member's only Hotties HeArt Hub Facebook Community page – you will receive a link to this page once you register.
I don't have Facebook, can I still join?
All activity within our Hotties HeArt Hub community will take place exclusively inside our members only Facebook group – so you will need a Facebook account to access all of the action!
For the past 20 years, I have been earning a living through my various creative expressions. In the last 5 years, this has been through the joy of creating and teaching mandala dot art.
Since opening The Online Mandala Dot Art Academy and launching my HOW TO DOT YOUR MANDALA WITH A BRUSH course in December 2019, over 400 students from all over the world have joined me in discovering their own bliss in brush dot painting. It is currently the first (and only!) online course that teaches brush dotting exclusively.
Teaching and sharing my knowledge with students during the Brush Dotting Course and then later in my SWIRL & SWOOSH IT course, has been one of the most rewarding experiences of my life! 
Round after round, in only 4 short weeks - I witness the heartening transformational process my students undergo. They start off a little disconcerted and overwhelmed as they begin to learn this new skill, struggling to find the right paint consistency and adapting their personal abilities to this new technique… and then magically one by one, they all start finishing their final projects - freely and beautifully created dot mandala canvases using brushes only. The excitement & pride they express is extremely gratifying to me as much as it is to them!
As a teacher and student myself, I understand the thrill and allure of mastering new skills – it's exhilarating; builds confidence and self-esteem – not just in our creative endeavors, but also in our daily lives! Due to this fact, and on the request of many enthusiastic students I have decided to extend the classroom so I can continue to share my knowledge and experience beyond these courses. 
I have created an online dot mandala community for former students and new dot art enthusiast alike – a place where we can all continue to grow, investigate, learn and create in this wonderful DOT MANDALA ART world!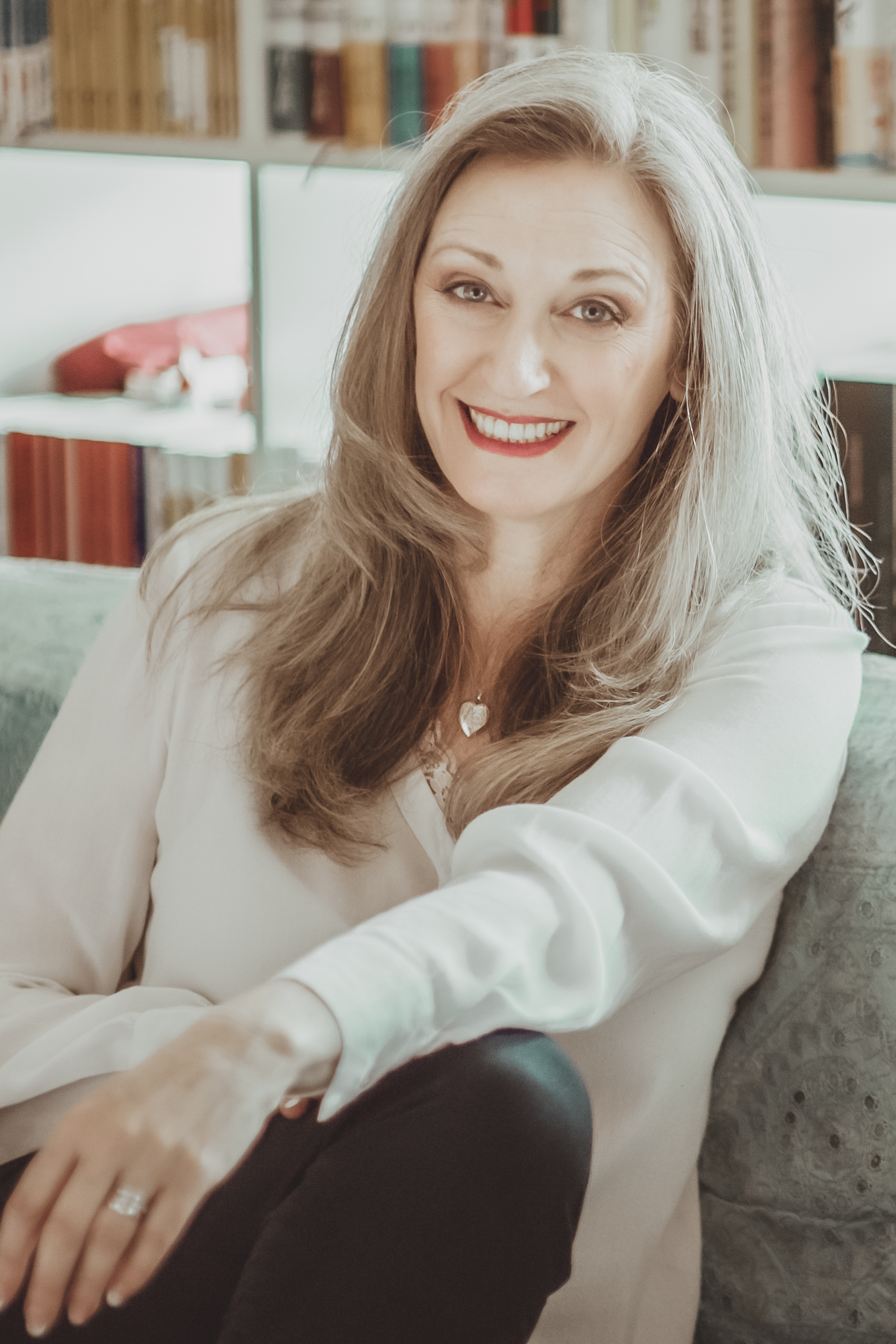 I would like to introduce you to my partner and team member of the Hotties Heart Hub project: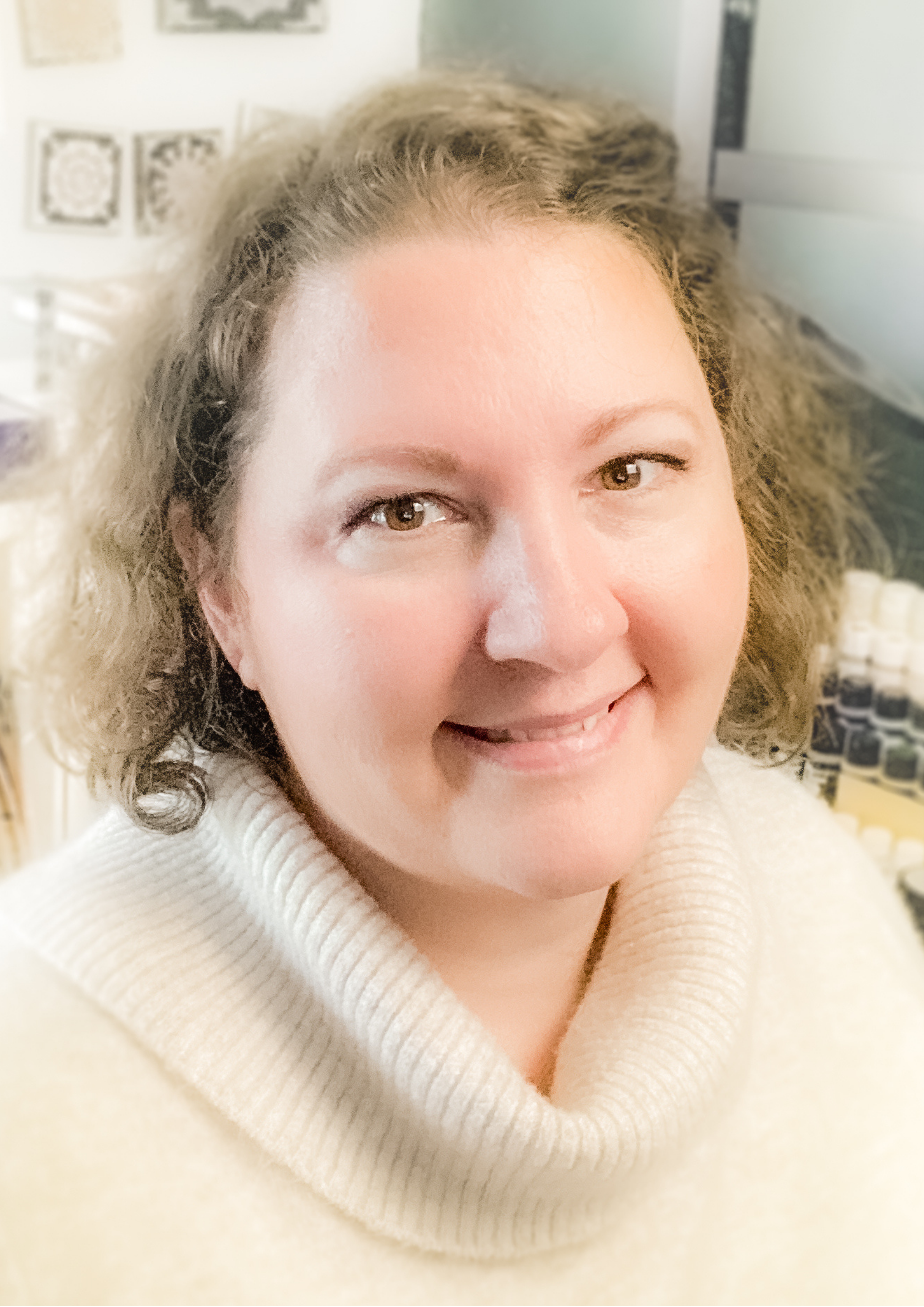 Christina Lee is a life-long artist who has recently found her true artistic passion: painting dots. Many, many dots, alternating from the large to the very tiny, are used to create her extraordinary dot mandalas. The mandala (the Sanskrit word for circle) is a symbol that has been used in many cultures since ancient times to create a sacred space and as a meditation aid. Christina's art reflects the depth and beauty of this eternal form.
She earned her B.S. in Interior Design from The Art Institute of Portland and has worked in many art forms. But it was Christina's discovery of dot painting that completely changed her artistic focus, and she is passionate about exploring all its possibilities.
Recently diagnosed with autism, Christina has openly shared her discovery through her blog and her art. Empowered by a deeper understanding of herself, she is exploring her life experiences through this new lens. It is her goal to encourage others "on the spectrum" to honor and embrace who they are born to be.
Christina sets aside as much time as possible to create her exquisite dot mandala paintings. She currently lives in Vancouver, Washington with her husband, a science professor, her two young children and three adopted kittens, Fritz, ZiZi and Lulu. When she is not home-schooling her children, tending her garden or canning its produce, she can be found painting.
Who is this community for & who is this not for:
This is for you if:
you are keen to explore and develop personally and creatively through dot painting
you honor and respect boundaries 
you honor and respect your personal limitations and skill level
you honor the learning process and are okay with not always meeting the high expectations you might place on yourself
you commit to doing the work and taking full responsibility for your own creative development 
This is not for you if:
you do not have a Facebook account
you find it hard to navigate a computer or the internet
you don't have an intermediate understanding of dot painting
you need one on one handholding and guidance
you aren't able to respect boundaries
Featured Courses at The Online Mandala Dot Art Academy by Liona Hotta
Courses open for enrolment