Welcome gorgeous!
If you have been looking to learn cone technique - how to use cones to draw and paint your mandalas, don't look any further, you have come to the right place!
In this course you will learn:
How to prepare, fill and revive your cones:
How to create cones yourself step by step.
How to fill the cones with paint, seal them and prepare them for work.
How to recognise and revive exhausted cones.
Paint consistency understanding:
How to use different paint consistency for different elements and different thicknesses, so to get the best result when applying the technique to your artwork.
Step by step practice of different elements:
You will learn to draw different elements and practice them thoroughly to later use them in your mandalas creation.
From basic elements such as Dots, Lines, to complexed elements such as Swirls, Mirror Swirls, Split Swirls, Swooshes, Spirals, Leafs, Domes, Hearts and Hatching.
At the end of the course you will be guided to paint your final project - A beautiful Mandala designed by your teacher Olga, to which you will apply everything we learned in the course.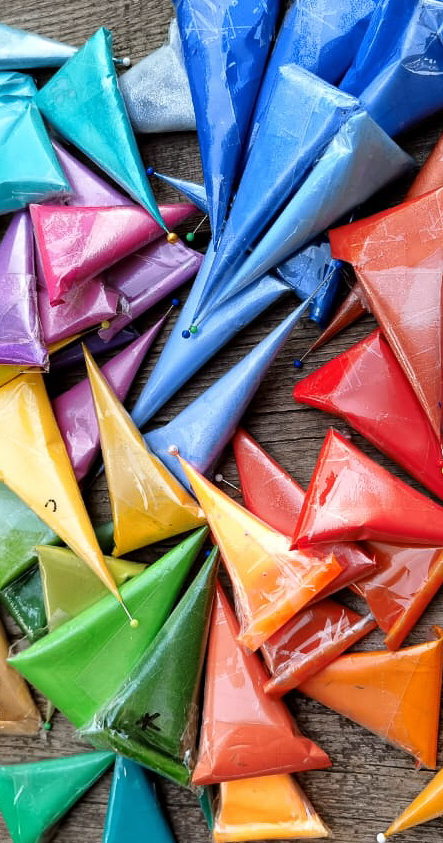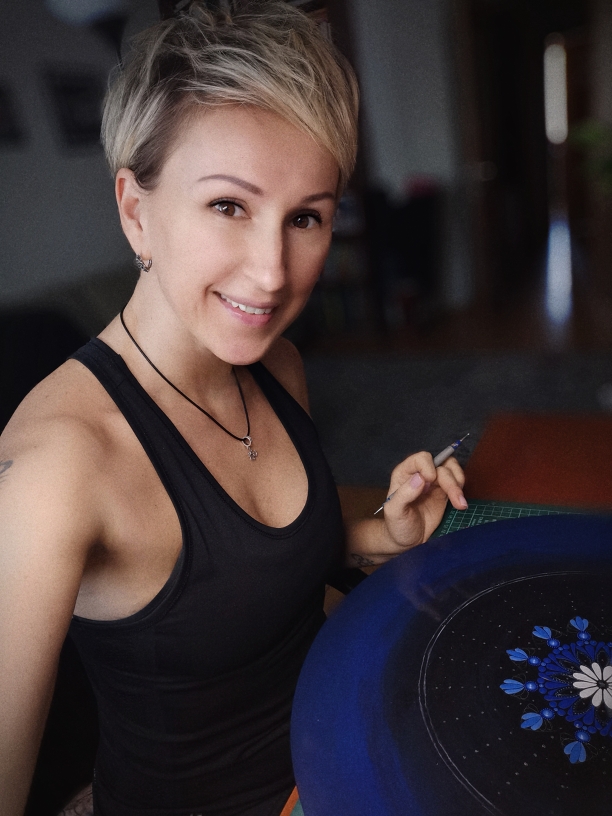 Hi , My name is Olga
I have a higher economic education, and in the recent past I am a Iyengar yoga instructor. I have 4 beautiful children and I am the wife of a decent man. Now I am creating mandalas and this inspired path opens up many unexpected opportunities for me, as well as the realisation of my personal development. 
I am happy to share with you my knowledge and experience and teach you the beautiful art of mandalas created with cones.
A quick glimpse at the course.
Final Project Of This Course
You will be painting this beautiful mandala using cone at the end of this course.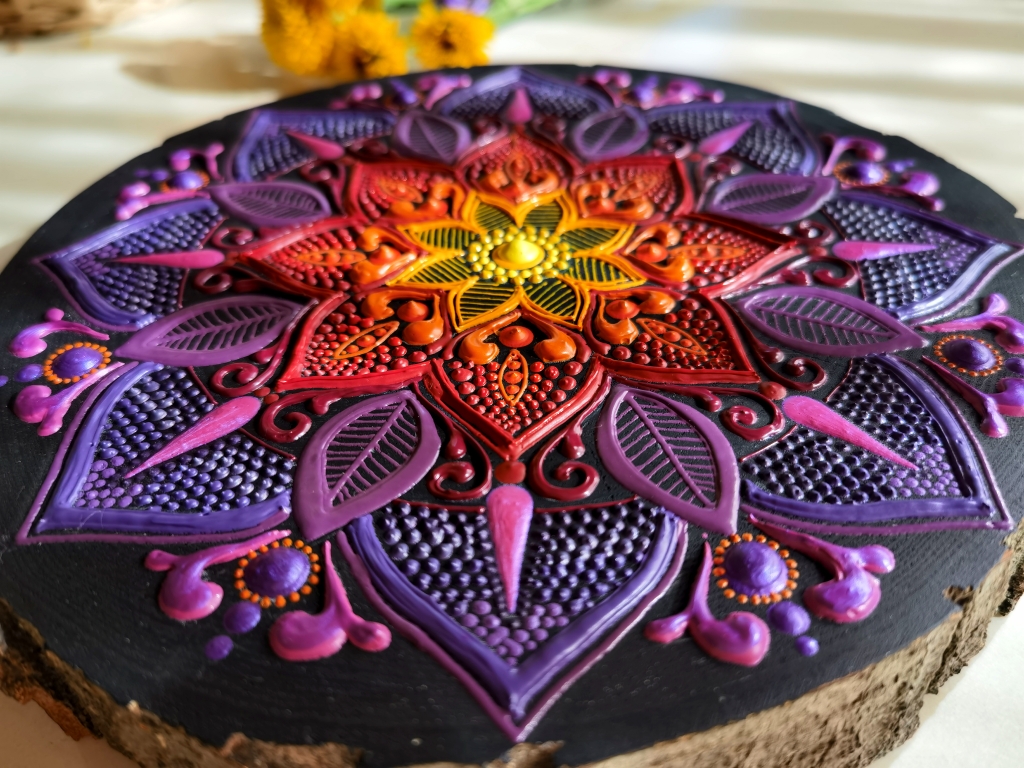 Please note:
This course is a Self-Learned course.
This means you have access to the course materials, pre-recoded clear videos, worksheets and written instructions, which you may follow at your own pace and time and complete the course on your own.
You are invited to join the MDA Facebook community right away, share your course progress, interact with other students and with our mentors and teachers.
So before purchasing pleas check:
This course is for you if
You love painting mandalas and wish to learn how to use cone technique and apply it to your art.
You are able to afford this course.
You are familiar with the concept of online courses and love to self-learn while following instructions and pre recorded video tutorials.
You are an independent learner, capable of self critics and discipline, respecting the learning curve you might face in this course.
Understanding that you are the solely responsible to completing this course successfully.
This course is NOT for you if
You are not able to afford it.
You need accountability and to be continuously watched over or lead by the hand when learning.
you are easily giving up when facing a learning curve or challenges.
You are not taking responsibility of your own success in learning.
More artwork by your teacher Olga:

Other available courses and programs on The Online Mandala Dot Art Academy